About Integrity
Integrity
At Integrity, we've built a reputation for fine craftsmanship and exceptional customer service over the past 20 years in the Pioneer Valley.
This is because "Integrity" is more than a name. It's a promise, and it applies to the designs we work with, the financial expertise we demonstrate and the exemplary service we deliver with every job.
History
Integrity has been in business in Massachusetts since 1991, when Peter Jessop founded the company.  Fully licensed and insured in the state, we have built everything from modest porches to multi-family and corporate structures throughout western Massachusetts.
Integrity first made its mark in the Pioneer Valley with the completion of 32 homes in Amherst in 1994. This development is known as the Pioneer Valley Cohousing Community, one of the first communities of its kind in the eastern United States. These homes were customized to meet distinct and elaborate buyer preferences, and Integrity completed them within the projected budget on a demanding schedule.
In 2012, Integrity owner Peter Jessop formed a partnership with Heidi Flanders and Anna Novey Cook that will ensure the continuation of the quality craftsmanship and exceptional service that Integrity clients have come to expect and deserve.
Integrity has met the new construction and remodeling needs of hundreds of homeowners, small businesses, educational institutions and multimillion dollar corporations since its founding. Some of our most notable projects include:
Staff
Anna Cook, Owner and Principal Project Manager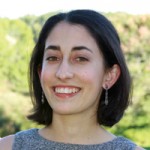 Anna coordinates with Integrity's clients, designer, field staff and subcontractors and architects to ensure that each project moves seamlessly from the planning stage through to completion. She is a licensed construction supervisor, is a Certified Lead Renovator (RRP) and has the experience and foresight to keep projects on time and within budget. Anna started working part time at Integrity in 2002 while completing her bachelor of science degree in building materials and wood technology at the University of Massachusetts, Amherst. She joined the company full time after graduating in 2004, growing her experience in all aspects of the trade as she perfected her role as project manager. Anna is a native of California who came to Amherst to attend Hampshire College and later transferred to UMass,Amherst. After living in one of the oldest homes in South Deerfield for seven years, Anna now lives in Shutesbury, Mass., with her husband, Tim.
---
Heidi Flanders, Owner and Principal Designer
Heidi's thorough knowledge of materials and costs, combined with her keen ability to assess clients' needs, makes the project design process exciting and efficient. Heidi is a Certified Lead Renovator (RRP) and is a Certified Aging-in-Place Specialist (CAPS), which enables her to effectively address the changing lifestyle needs of an aging population, and support design sustainability. Heidi joined Integrity in 2008. Prior, she was a designer at a local post-and-beam company. She graduated from Keene State College with a bachelor of science degree in industrial technology, specializing in residential architecture, with a minor in occupational safety. Heidi is a lifelong resident of Conway, where she lives with her husband, Jon, and their two daughters. She has served as the president of the Conway Firemen's Auxiliary for more than 10 years and is troop leader for both her daughters' Girl Scout troops.
---
Kyle Belanger, Project Manager

Kyle was majoring in Building Materials and Wood Technology at UMass Amherst when he began his building career at a local lumberyard. He spent a semester interning at Pioneer Valley Habitat for Humanity, before graduating with a bachelor of science degree in 2008. During his years at the lumberyard, Kyle sharpened his skills in sales, estimating, and engineered wood design while forging strong relationships with customers and suppliers. As project manager at Integrity, he guides clients through their projects' design and building phases with the know-how gained from a good education, a solid work background, and plenty of hands-on experience. His extensive product knowledge ensures that our clients get the right products at the price that suits their budgets. Kyle is a native of Belchertown, where he currently resides.
---
Jackson Powers, Project Manager

Jackson started his career in the building industry in 2004 working at a local lumberyard. After spending many years working with home owners and local contractors Jackson went on to study Construction Management at NYIT. He then brought his knowledge of building materials and construction to the general contracting world where he developed hands-on skills in estimating and job site coordination. Jackson has worked on many retail, commercial and residential projects throughout New England and now brings that experience as a Project Manager at Integrity. Jackson was raised in the small town of Barre MA, where he currently resides.
---
Field Staff

Integrity has a staff of skilled carpenters and a full-time painter, and half of these dedicated employees have been with the company for 10 or more years. Their combined skills include framing, hanging and taping drywall, installing cabinets and fixtures, replacing windows, roofing and siding, trimming, painting and more. Our field staff's goal is to leave the client with a beautifully crafted home and a good impression. Employing our own field staff ensures that we have an experienced and conscientious crew at every work site, and this enables us to consistently meet our project deadlines with confidence.
---
Penny Whitlock, Administrative Assistant and Office Manager                                                                                                                                                                                                  
Penny has been the office manager at Integrity since 2000, and her organizational skills and attention to detail keep the office running smoothly. Her duties include accounts payable, accounts receivable, payroll and scheduling appointments with clients and subcontractors.  Raised in Williamsburg, Penny now lives in Florence with her husband, Michael; her son Jonathan lives in Northampton.
---
Community
Integrity Development and Construction has been building more than just homes and businesses in the Pioneer Valley for the past 20 years. We've also built communities and relationships. Giving back to our community has always been one of Integrity's core values. Over the years we have donated tens of thousands of dollars and many hours of our time to worthy community organizations. In honor of the September 2012 announcement of the partnership between Peter Jessop, Anna Novey and Heidi Flanders, Integrity made donations to 22 nonprofits recommended by their clients, suppliers and subcontractors.
Click here for a list of organizations and community events that Integrity has supported