Integrity's Memorable Projects
Affordable Housing in Holyoke
Integrity built affordable housing in Holyoke for The Community Builders, Inc. of Boston and Chicago, one of largest and most accomplished nonprofit development corporations in the country. We built nine new units for La Puerta de la Esperanza project in 2002 and then renovated 32 units for the South Summer Street Project in 2006.
Amherst Home with Award-Winning Design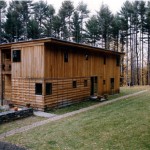 Integrity built a private home in Amherst designed by Anmahian Winton Architects of Cambridge, Mass., that was awarded the 2003 Citation for Residential Design from the American Institute of Architects.  At Integrity, we welcome the opportunity to collaborate with architects. Our goal is to create the  home of your dreams whether we're working from your architect's plans or we've designed it ourselves.
The Hartsbrook School Classroom Building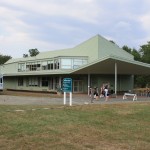 Integrity worked with The Hartsbrook School Building Committee in Hadley, Mass., to phase in the development of its new $200,000 classroom facility, constructing the building and finishing the first floor in 2006. We then finished the second floor in 2010 to make it affordable for the school and functional for the students.
Judie's Restaurant Expansion in Amherst
In 2007, Integrity completed a substantial renovation of Judie's Restaurant in downtown Amherst, Mass. Integrity's design/built solution for increasing the size of the restaurant and adding a bar expanded their space into an adjacent alley.
Reconstruction of Fire-Devastated 18th Century Home
In 2010, we reconstructed an 18th century home after a devastating fire, replicating some of the rich and historic details of the original home and blending them with modern conveniences.